All the products or places I recommend in one place
I'm listing all the products and places I recommend (and/or use) throughout my blog on this page to make it easier for you in case you're looking for something. I'm an affiliate of most of them, which does not at all mean you pay more for anything, all it means is that I receive a small amount of compensation should you buy something. That money goes towards maintaining this blog, growing my online business and supporting my kids and household – and I thank you for that. On this page are only things I use, believe in and trust (as mostly on my entire blog in any case). The purpose of this recommendations page is to make it easier for you to find what you're looking for. Enjoy.
Blog:
What I used to set up this blog:
Domain name and hosting: I bought the domain name (infobabygift.com) and the hosting, which is needed to run any blog from Namecheap.
But I might add here that Bluehost is also an amazing domain name and hosting provider.
Want to start your own blog? Read this article on How to start a WordPress blog.
Theme: The theme is the Sugar and Spice theme, which can be found between the normal themes.
Shareaholic Plugin: The sharing plugin is the Shareaholic plugin (which is the most amazing sharing plugin according to me). If you would like the plugin for your site, look to your left. You will see the sharing buttons.
Click on the one at the bottom of the page:
Click on Shareaholic in the pop up:
Click on "Add Shareaholic to your website for free" and follow all their easy to follow instructions to change the settings the way you like them:
Making Sense of Affiliate Marketing: The course I did to help me immensely with affiliate marketing. Actually, I want to go so far as to say don't even try affiliate marketing if you did not do this course. I would know, I've been trying without success for 5+ years before I came across this course. Sadly I removed the site that was not successful and actually I was doing a lot right, there were just small things I did not know about that made it unsuccessful.
Baby Gifts
What this page is about mainly is Baby Gifts and would be incomplete without these amazing places to find baby gifts.
All you have to do is click on the green names to go to the site.
Ebates: But first of all, did you know you can save so much more on things you buy online and get cash backs? Take a look at this post for more info: How to get cash backs on things you buy online.
Walmart: Shop for premium baby brands at Walmart.
Mabel's Labels: The Baby Label Pack is a little bundle of waterproof labels and tags designed especially for all of your little one's needs. From diaper bags to bottles, onesies to booties, label everything. This pack is an ideal baby shower gift for a loved one.
Gymboree: Kids clothes at great prices.
Crazy8:  Great kids clothes at crazy deals.
Magic Murals: Decorate your baby's room with the most magical designs and easy to install murals.
Craftsy Unlimited: Learn how to bake and decorate your baby's own birthday cake, take great pictures, crochet, do needlepoint, everything you need to know in one place.
Craftsy Project kits: If you want to do a specific project you can order the kit, which includes everything you need to do a specific project. For instance, if you order this Teddy Craftsy kit from the Cake decorating kits, you can bake a cake like this for your child's birthday.
Discount School supplies: Not only for School supplies but also for arts and crafts, music instruments, educational toys… almost anything fun you can think off.


Because I homeschool my kids:
ScholasticTeacher store because I homeschool my kids

Udemy: Where you and your kids can learn almost anything at affordable prices and receive certificates.
All About Learning: Teaching your kids reading and spelling can be fun and easy with All About Learning. When you go to All About Learning's page, look at the top for Free Resources. There are amazing free resources for teaching your child reading and spelling to choose from.
Gentle Guitar: Personal Guitar lessons from the comfort of your own home.
Zane Education: One of my favorite sites to help you to help your child learn.

Tutoo: The simple way to find the perfect tutor. Whether you're looking at Academic, Languages, Musical Instruments, Art, Health and Fitness, IT, Lifestyle or Professional Tutors, Tutoo is a great place to look. Find your tutor today.
Get your body back:
After you had your baby, one of the most difficult things might be to get your body back into shape. It does not need to be that way.
Toned In Ten: Toned in Ten is created by Erin Nielsen and works on HIIT (high-intensity interval training), which is faster but more effective. I know you're busy because baby takes up a lot of your time but with toned in ten, all you need is 10 to 15 minutes per day to exercise. Up till now, I've never regretted buying Toned in Ten. You receive videos with the exercises that make it so much easier and fun.
Cronometer: Track your nutrition, fitness and health data.
Primal Blueprint: For all your supplements, sauces and spices to help you lose weight.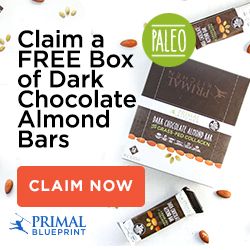 Your relationship
Mom, this part is for you. Let's face it, you now have two babies crying for your attention and although the new baby is very dependent on you, you don't want to compromise your marriage either. You and your hubby need each other now more than ever.
I recently invested in an amazing course called His Secret Obsession  and it is well worth your money if you want to invest in your marriage for many years to come. And FYI, his secret obsession is not what you thought and knowing his secret obsession will help you to get him to help you with your new baby.

Like it? Why not share it?
If you like the resources on this page, why not share it with your friends and family. Especially if there's a link on this page that goes to a gift you want for your baby, mention it to them in your share.
Check back regularly
You can check back regularly because this page will be updated and changed regularly as needed.